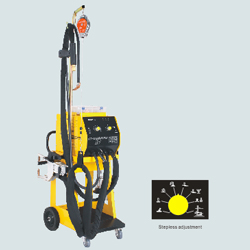 -X7 X8-
Features
Suitable for welding washers, special washers, wriggle wire, rivets, sheet patching, carbon
rod heating and shrinking.
● Equipped with suction slide hammer set for repairs of large dent areas without damaging the
paint work.
● 2 functions welding tip with convenient earth connector.
● Copper transformer for heavy duty load.
● Stepless welding current adjustment.
● Double side spot welding.
● Equipped with fan cooling.
● Easy to use welding tip.
● Thermal protection.
Accessories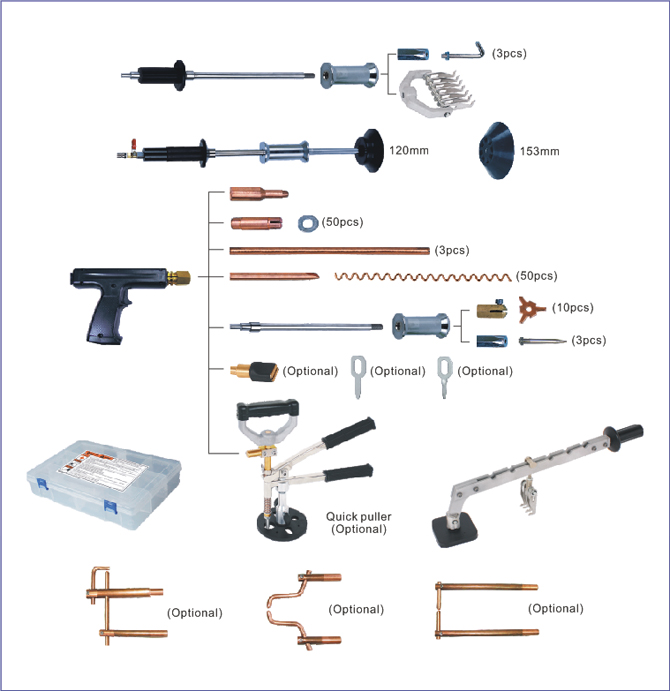 Technical Data