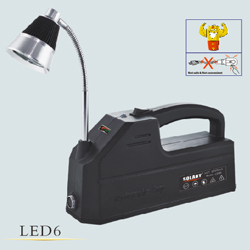 -LED6-
Features
By replacing the work lamp with power cord , there is no electric shock danger in this lamp after charged; there is no connecting
cord troublesome,and no the replacing job for the damage cord.
With special design bottom for car body protection.
With gooseneck for lamp cup, it can be turned to any direction,and with magnet at the bottom,it can be sticked to any steel sheet.
600 lm lighting, which can supply the very powerful light for 3.5 hour working.
The device can connect with the staple gun(optional), it can work on the plastic part stapling very easily,the rechargeable design
leads the user can work on plastic parts stapling anytime anyplace. Lighting and stapling can be worked at the same time.
Use the world class innovational charging and store energy technology, very short time for charging and long time using.
As the charging time is very short, it's very convenient for bodyshop, car rescue on road or camping.
100,000 times recharging life design, no need to replace inside battery in a few years!
Good design for charging cord reserved,it will never get lost.
With dump energy indication.
Accessories

Technical Data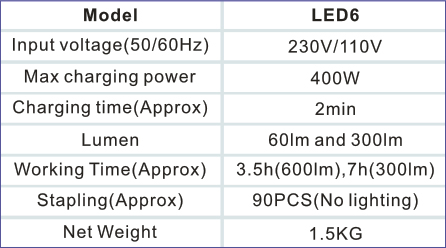 Stapling(optional)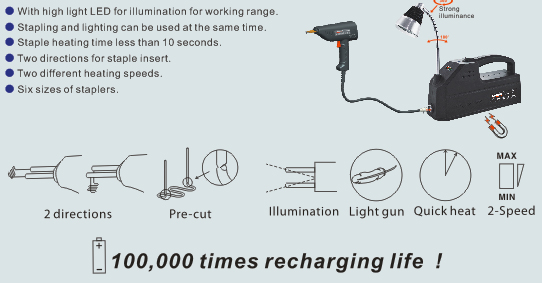 Which part to use

Useage