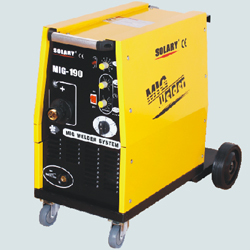 -MIG 190 220-
Features
Suitable for metal welding in such industries as shipbuilding, furniture making, construction, vehicle
manufacture and maintenance.
● ● ●
● With special function for the sheet spot welding (not for long seam welder) regulating the spot
welding time and space time can relieve the fatigue of operator's hand and wrist.
● Be equipped with PWM system and two gear wheels wire feeder, high power and smooth feeding for
welding wire.
● Transformer:is made by two or three vertical winding coils, good heat dissipation and powerful.
● Adopt world famous brand OMRON, Panasonic relay.
● Intergrated circuit, function module.
● Excellent seam reshaping.
● Deep weld penetration.
● Enhanced productivity.
● Minimal fusing splash.
● Binzel welding gun.
● Stable arc starting.
● Tapped circuit.
Accessories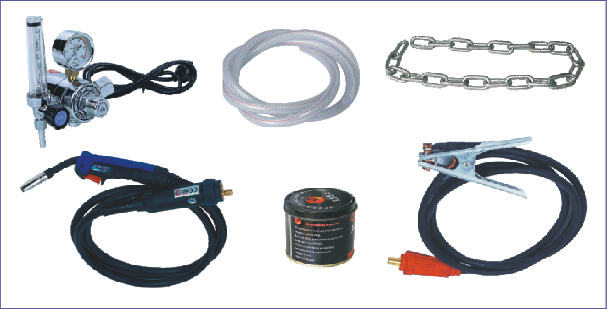 Technical Data