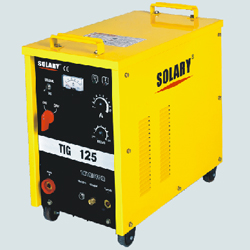 -TIG 125 160-
Features
Suitable for welding for metal industries such as furniture making, construction, renovations
and home remodeling, vehicle manufacturing and automobile maintenance.
● Power grid voltage compensates 10% impact from power grid fluctuation.
● High frequency arc starter for stable electrical arc & excellent performance.
● Electronic controls for automatic current adjustments.
● Can weld stainless steel, steel and various materials.
● Advanced automatic argon feeder.
● Electrical arc controls.
● DC output.
Accessories

Technical Data