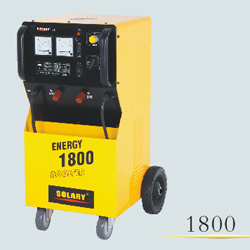 -1800 2600-
Features
Battery charger is suitable for all kinds of motorcycles and ships that use gas or diesel.
Can also use as a starter for cars, vans, tractors, light and heavy trucks.
● Can charge more than 1 battery at the same time.
● Low input resistance and high output current.
● Displays charge and start currents.
● 2 functions in 1 (charge & start).
● Superior longer lasting switch.
● Automatic thermal protection.
● Polarity inversion safeguard.
● Wide adjustable time range.
Technical Data