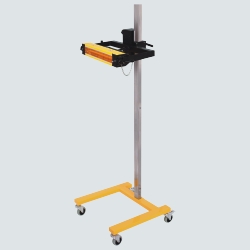 -IR1+S3-

Baking features as IR1 (IR2) illustration ,S3 (stand) is a very good partner for IR1( IR2 ) light.
•••
IR1( IR2 )light can be adjusted high and low,and turn to any directions after holding in the stand.
•Hold and tight IR1 ( IR2) light easily, and fix any angle you need.
•The timer with pre-heat and full baking function.
•It can supply power for IR1( IR2) light.