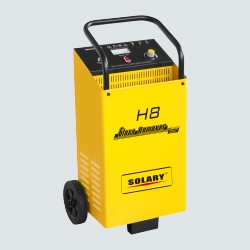 -H8-

The device is a powerful instant induction heater. Ideal for remove glazed windows without damaging the trim , spare tire panelrear window rear quarter light, panoramic roof…
Note :The device only starts when the metal is ferrous ( not suitable for Aluminium or Copper ) . suitable for other car body repairs.
• • •
• With srong cooling system,machine can keep on working for long time .
• Protect the near parts (no need to remove engine parts).
• Efficient:only heat the necessary parts accurately .
• Remove all adhesives, logos, side moldings.
• Remove stone guard protection and sealers.
• Clean: Remove parts without solvent.
• Safe: Instant heating without flame.
• With smart energy management.